Colfax-Mingo Community School District
204 N. League Rd. • Colfax, IA 50054
US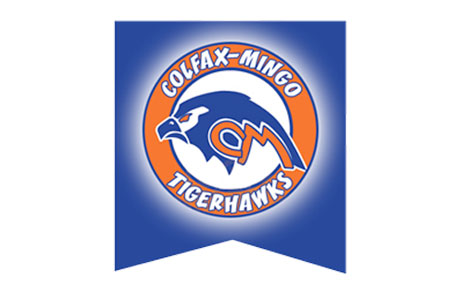 The Colfax-Mingo Community School District is a system serving approximately 741 students for the communities of Colfax, Mingo, Ira, and Valeria. Elementary grades K-6 and the Jr-Sr High School grades 7-12 are located in Colfax.
The district-wide focus is on meeting the individual educational needs of each student. There is a complete technology program, kindergarten through high school, with computer labs for use by all students. Jr & Sr High students each have access to Chromebooks. There is a strong relationship with the community as evidenced by the completion of a new elementary and high school attendance centers, including community centers designed to meet the needs of the students and persons of the community.
Colfax-Mingo students will be exposed to a strong basic education with the best learning environment possible. The district is a member of the South Iowa Cedar League [SICL] Activities Conference and offers a wide range of extra-curricular activities in both arts and athletics.