Outlooks for 2021 COVID Recovery in Rural Iowa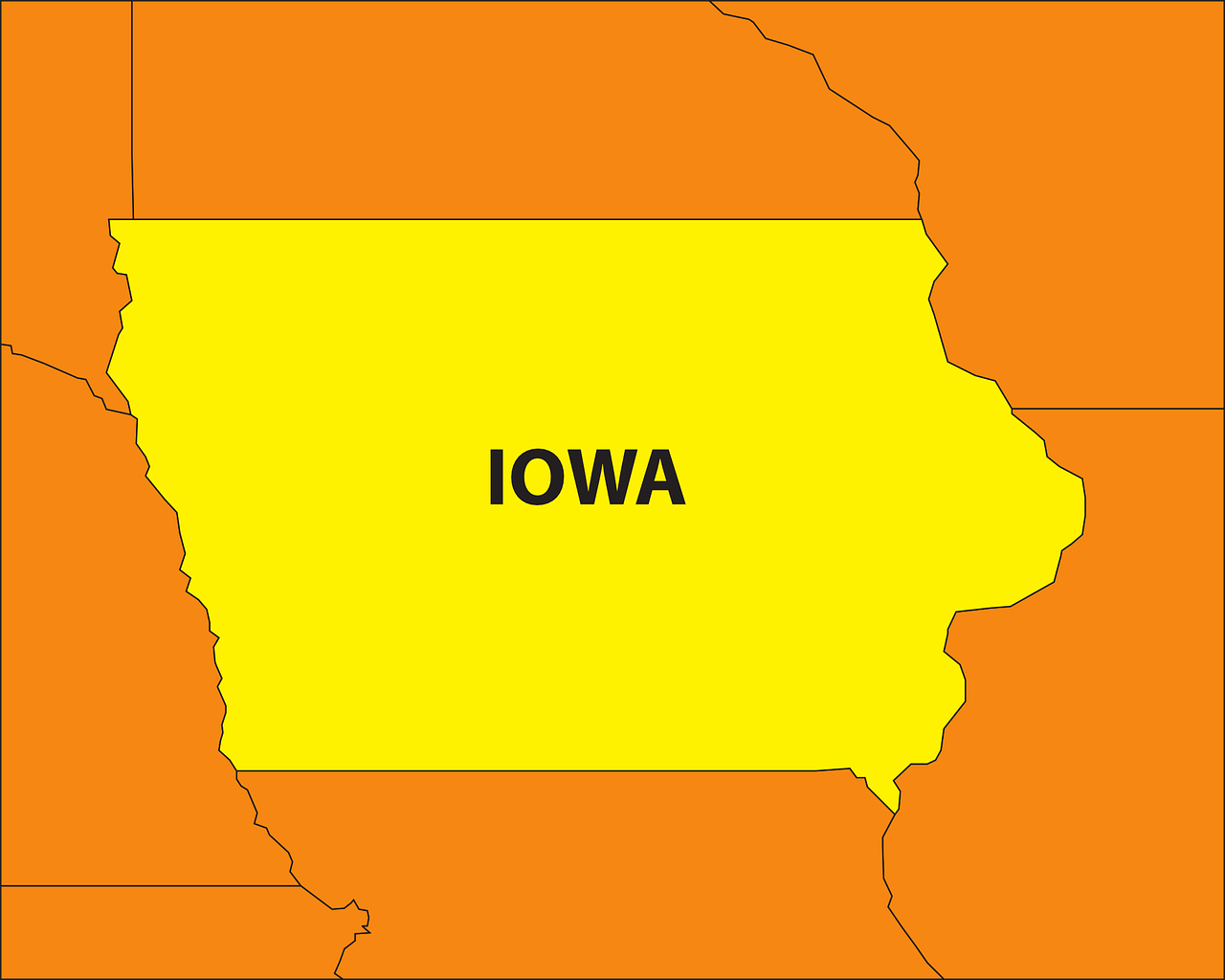 While experts acknowledge that much hinges on vaccine distribution, viral mutations, and the stimulus package, they generally agree that things are looking more favorable for recovery in 2021.
Business Record's Annual Economic Forecast has a more than two decade history of helping CEOs and business owners explore and understand economic projections for the coming year. For 2021, it had to be held via Zoom, but the experts were still there. Here's what they had to say about the first question:
"What is the most important thing Iowa businesses should know about the economy in 2021?"
Debi Durham, director, Iowa Economic Development Authority and Iowa Finance Authority
Durham was very optimistic for 2021. Iowa is at full employment or close to it in most of its counties, and orders in the manufacturing sector are up, she said.
She went on to share information from The Council of State Governments report ranking Iowa as having the lowest risk for fiscal impact from the pandemic and as having the highest fiscal resilience to repair its economy after the pandemic ends.
Amy Friedrich, president, U.S. Insurance Solutions, Principal Financial Group
Friedrich shared that she keeps track of the small business sentiment index. She said factors to watch are job and wage growth, and how sentiment is varying between metro and rural areas and among industry verticals. She reported that she sees an uneven recovery between rural and metro areas, therefore rural sentiment — recovery and hiring — should be used as an indicator for stability for the whole region.
Ernie Goss, MacAllister chair in economics, Creighton University
Goss thinks 2021 is going to be very good for Iowa. Creighton University performs two economic surveys every month and they are seeing good growth in the manufacturing sector due in part to the value of the dollar decreasing by 10 percent since the beginning of the pandemic. Goss said that increases in the 10-year treasury yield is an indicator to watch for an improving economy. It has increased by a half of a percent in the past months.
Goss shared from Creighton University's survey of rural bank CEOs that they are seeing farmland price growth that they have not seen since 2013. Iowa is seeing this because of good exports and good state economic policies, as well as enthusiastic federal spending and a Federal Reserve that is supporting growth, he said.
Goss said that while there will be 3.5 to 4 percent growth (excluding inflation) in Iowa's economy overall, recovery in rural areas of Iowa will be uneven. While farming is rebounding strongly, rural leisure and hospitality is not doing as well.
Scott Brown, senior vice president and chief economist, Raymond James
Brown said it all boils down to the virus. He expects that in the near term, things may look shaky, but with vaccine distribution things will pick up with a pretty big rebound in customer service industries.
"One of the lessons from the 1918 pandemic was that you had the roaring 20s after it because people had been cooped up because of the pandemic back then 100 years ago," Brown said.
He predicted that there will be long-term repercussions for the housing sector since with remote work "you can get a job in New York and live in Iowa."
"Many firms have found it easier to work from home and if you can work from home, you can pretty much work from anywhere," Brown said.
Wil Osborn, chief business officer, Federal Home Loan Bank of Des Moines
Osburn said the banking sector is in a solid, strong position because consumers and businesses are leaving money in the banks to allow for liquidity. Nationwide savings deposits have grown by two trillion dollars. According to Osburn, because of this cash, banking will not be a constraint on growth, and will be able to invest to help accelerate recovery as things start to turn.
These monthly surveys take the pulse of Mid-American and mainstreet economies.
Survey methodology: the Purchasing Management Index (PMI) is the primary component of the Economic Outlook website. The overall PMI is a composite index based on new orders, production, inventories, employment, and delivery lead time. The overall index ranges between 0 percent and 100 percent, and an index above 50 percent indicates expansion while an index below 50 percent indicates contraction, for the next three to six months.
The indices are calculated from surveys of purchasing managers in the Mid-American region which includes the states of Arkansas, Iowa, Kansas, Minnesota, Missouri, Nebraska, North Dakota, Oklahoma, and South Dakota.
State reports and the current month's overall highlights for employment, wholesale prices, confidence, inventories, trade, among other survey components can be found here.
For Iowa: "Iowa's Business Conditions Index remained above growth neutral for January as the overall reading climbed to 71.5 from 64.7 in December. Components of the overall January index were: new orders at 79.4, production or sales at 75.8, delivery lead time at 74.0, employment at 65.6, and inventories at 70.8. 'Since bottoming in April of last year, manufacturing employment in the state has expanded by almost 14,000 jobs for a 6.4% gain. Creighton's surveys over the past several months indicate that this rate of growth will continue well into 2021 for the state's manufacturing sector,' said Goss."
Survey methodology: community bank presidents and CEOs in nonurban, agriculturally and energy-dependent portions of the 10-state area are surveyed regarding current economic conditions in their communities and their projected economic outlooks six months down the road. Bankers from Colorado, Illinois, Iowa, Kansas, Minnesota, Missouri, Nebraska, North Dakota, South Dakota and Wyoming are included.
This survey represents an early snapshot of the economy of rural, agriculturally and energy-dependent portions of the nation. The Rural Mainstreet Index (RMI) is a unique index covering 10 regional states, focusing on approximately 200 rural communities with an average population of 1,300. It gives the most current real-time analysis of the rural economy.
State reports and the current month's overall highlights for farming and ranching, banking, hiring, confidence, and home and retail sales can be found here.
For Iowa: "The February RMI for Iowa increased to 54.0 from January's 51.2. Iowa's farmland-price index rose to 60.1 from 55.9 in January. Iowa's new-hiring index for February advanced to 53.0 from 46.6 in January. Over the past 12 months, Iowa's Rural Mainstreet economy has lost 4.1 percent of its nonfarm employment compared to a 4.2 percent loss for urban areas of the state."
The governor's 2021 priorities are ensuring Iowa's economic prosperity, putting students first, creating universal broadband access for Iowans, ensuring strong safe communities, improving access to quality health care, and reinvigorating the Iowa agriculture economy.
Beyond forecasting future recovery, Gov. Reynolds signed an executive order to establish an economic recovery advisory board to develop recommendations to provide the foundation for future growth, vitality, and prosperity for all Iowans as the recovery from the COVID-19 pandemic proceeds.
Recognizing that economic recovery spans many sectors, the executive order created seven working groups to help the Advisory Board develop its plan. The areas of focus included agriculture, connectivity, economic growth, education, government, public health and health care, and expanding Iowa's workforce.
Full recommendations can be found here, including proposals to increase funding for broadband, child care, and housing.
The deadline to apply for funds is April, 16, 2021:
Rural Innovation Grant Program — provides up to $300,000 in grants supporting creative, non-traditional ideas that focus on current issues and challenges faced by rural communities associated with the themes of community investment, growth and connection.
Rural Housing Assessment Grant Program — provides up to $100,000 to support the use of publicly available online information through the "Profile of Iowa" tool and rural community efforts to interpret this hard data with supplemental information, as well as to implement through changes to development codes, local ordinances, and housing incentives specific to their community needs in partnership with Iowa State University Extension and Outreach.
Explore pertinent small business information, economic initiatives, and events here.
Resources, quality of life, and safety abound in Jasper County: a wonderful place to grow. See JEDCO can help. Email them at JEDCOIowa@gmail.com or call 641-417-9500. Follow them on Facebook, Twitter, and LinkedIn.
More Topics
The Newton, Knoxville, and Grinnell Chambers present Mentoring For Women 2021 on April 22 at 4 p.m. The program will be presented virtually. The keynote speaker will be Megan McKay, President of PeaceTree Brewery. For more information, contact Amanda Price at info@experiencenewton.com
The Jasper Community Foundation was established in 1997 for the purpose of accepting tax-deductible bequests and gifts in the form of cash or property from individuals, corporations and other organizations that have an interest in improving the quality of life of people residing in Jasper County, Iowa. Each year the Jaspe...
Jasper County Supervisors passed a resolution of support for a proposed Central Iowa Economic Development District (EDD), which, if created with the approval of six other counties, could help the region's municipalities acquire federal funding to better their respective communities' projects. Last week, Jeff Davidson, executive director of JEDCO, and Andre...